Posted on December 10, 2013 by David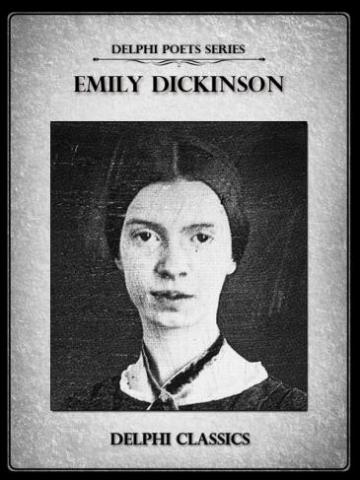 Today, Dec 10, is the birthday of Emily Dickinson.
I found it very interesting to find out about Dickinson's experience at Mt Holyoke Academy. She was born in 1830 and went there for only one year when she was 16 years old. By then, the Mt Holyoke Seminary, one of the first for women, was already 10 years old. But religion so infested the campus that the students were labelled as one of three categories: Those who declared their faith; Those who had hope of conversion; and those who were considered "no hope". Dickinson fell into the third group with "no hope".
Before attending, she seemed to be full of life and truly celebrating life. However, after only one year at Mt Holyoke, her demeanor seemed completely changed. Of course it didn't help that this was the time of the Second Great Awakening of religion in America and so all of her friends even outside of Mt Holyoke were also "finding" religion. She wrote: "How lonely this world is growing, something so desolate creeps over the spirit and we don't know its name, and it won't go away, either Heaven is seeming greater, or Earth a great deal more small [...] Christ is calling everyone here, all my companions have answered, even my darling Vinnie believes she loves, and trusts him, and I am standing alone in rebellion, and growing very careless. Abby, Mary, Jane, and farthest of all my Vinnie have been seeking, and they all believe they have found; I can't tell you what they have found, but they think it is something precious. I wonder if it is?"
Yet she was able to also write: "There is a great deal of religious interest here and many are flocking to the ark of safety. I have not yet given up to the claims of Christ, but trust I am not entirely thoughtless on so important & serious a subject."
And she was able to write and become famous for her skepticism and wrote this poem:
Some keep the Sabbath going to Church – (236)
Some keep the Sabbath in Surplice –I, just wear my Wings –And instead of tolling the Bell, for Church,Our little Sexton – sings.
God preaches, a noted Clergyman –And the sermon is never long,So instead of getting to Heaven, at last –I'm going, all along.