Posted on September 6, 2014 by Maria
I enjoyed presenting "The Hitchhiker's Guide to the Secular Galaxy" the other day! As promised, here is the link to the presentation at Prezi.com: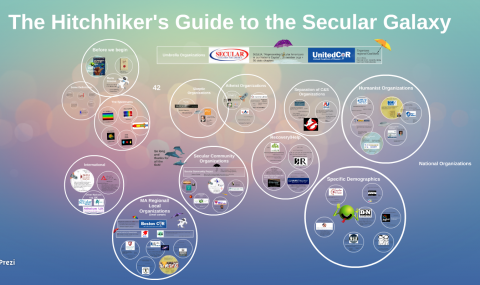 I do plan to continue updating the presentation as I find this a useful way to visualize all the organizations that make up the secular/atheist/skeptic/humanist movement.
I also promised an alphabetical list of links to the websites of the organizations covered in the presentation. Here they are:
Well, I tried to keep it to 42 organizations (the meaning of life, the universe, and everything). In particular, I didn't add all the MA regional orgs -- see the Groups page of Boston CoR for more.